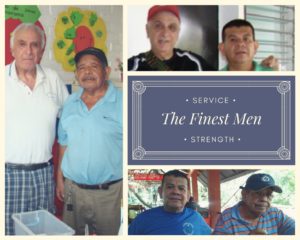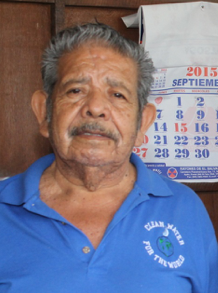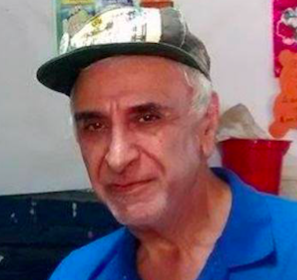 Two significant heroes of Clean Water for the World (CWFW) joined the creator this year: Benedict Richard Ciuffa of the U.S. and Juan José López Martínez of El Salvador.
Ben Ciuffa, 65 years old, suffered a tragic accident this on February 6 of this year. After spending 3 months in a coma, he passed on May 8, 2017. Juan López, 82, died on October 5 due to problems with diabetes. Both were called to be with Jesus this year.
Juan López was the beloved father of José Rodolfo López, a Water Promoter for CWFW in El Salvador. Ben Ciuffa, a great friend and member of CWFW, and José López formed a team in 2009 to bring clean water purification systems to schools near San Salvador, El Salvador and teach communities about the importance of drinking clean water.
Clean Water for the World is a big family. Without this relationship and passion that each member brings, we would not have the impact that we have – all thanks to the friends who do their part and encourage us to continue this work to benefit humanity.
José López, a journalist by trade, documented each trip Ben made to El Salvador, where he brought water purifiers from Michigan and launched a water bottle project so that students could bring purified water home. José coordinated press conferences to present the impact of CWFW. When Juan López came with José to install the water purifiers, he put into practice substituting plastic and metal anchors to using wooden studs as a better and more practical means of fixing the purifier system to the wall at each school. Both heroes made significant contributions.
Together, Juan and José maintained more than25 purifiers that had been installed in San Salvador. As Day of the Dead / All Saints Day (November 1) has come this month, we remember two of our heroes. While gone, they are never forgotten. We honor their memory with our work that we continue to do.
---
RECORDANDO A DOS GRANDES HEROES DE  AGUA  LIMPIA 
Dos grandes  héroes de Agua Limpia  Para  El Mundo (CWFW), se reunieron con el  Creador este año 2017. Se llamaban Benedicto Richard  Ciuffa, de Estado  Unidos  y Juan José  López Martínez, de El Salvador.
Ben Ciuffa con 65 años, para el pasado  6 de  febrero  sufre  un trágico accidente  que  lo  deja en coma por más de  3 meses, seguidamente  fallece  el  pasado  8 de  mayo  del 2017, por su  parte  Juan  José  López Martínez, fallece  el  pasado  5 de  octubre  debido  a problemas  con  la  diabetes a sus  82 años de edad , fue así como  ambos  fueron  llamados  este año por  el señor Jesús.
Juan José López Martínez) era el amado padre de José Rodolfo López, quien es en  la actualidad Promotor de Agua para CWFW en El Salvador. Ben Ciuffa, un buen amigo y miembro  de CWFW, y José López se unieron  como un equipo en 2009 para empezar a trabajar con  las escuelas cerca a San Salvador, con el objeto  de  instalar Sistemas  purificadores de agua y enseñar a las comunidades sobre la importancia de tomar agua pura.
Agua Limpia para el Mundo (Clean Water for The World o CWFW) es una gran familia. Sin esa relación y pasión que cada miembro trae, no pudiéramos tener el impacto que tenemos, gracias hasta el cielo amigos por haber sido  parte de ese motor y que nos  seguirán iluminado  para  continuar con  esa labor  a favor de la humanidad.
José López, un periodista de profesión, documento cada  viaje  que   Ben hacia al  Salvador, donde  llevaba  purificadores de Michigan y  lanza el proyecto de reciclaje de botellas plásticas para que los  alumnos  llevaran  agua  a sus  casa  y José le  coordinaba  conferencias de prensa para presentar el impacto de CWFW. Donde Juan José  López acompañaba a José para instalar los purificadores de agua, asimismo el padre de José puso en práctica  la idea de sustituir las anclas  plásticas y  expensara de metal, por  tacos  de madera, ya que según pruebas  son  más prácticos y dan  más fijeza al  empotrado de  los  sistemas  purificadores  en  la  pared de cada centro  escolar. Grandes aportes  de los héroes.
Juntos, Juan  José López y José López mantenían más que 25 purificadores que habían instalados en San Salvador. Porque viene el Día de los Muertos (1 de Noviembre), recordamos dos de nuestros héroes. Se fueron, pero nunca los olvidáramos.  Honramos su memoria con nuestro trabajo que seguiremos haciendo.